$

79.99
Slim VonKnuck Battle Finish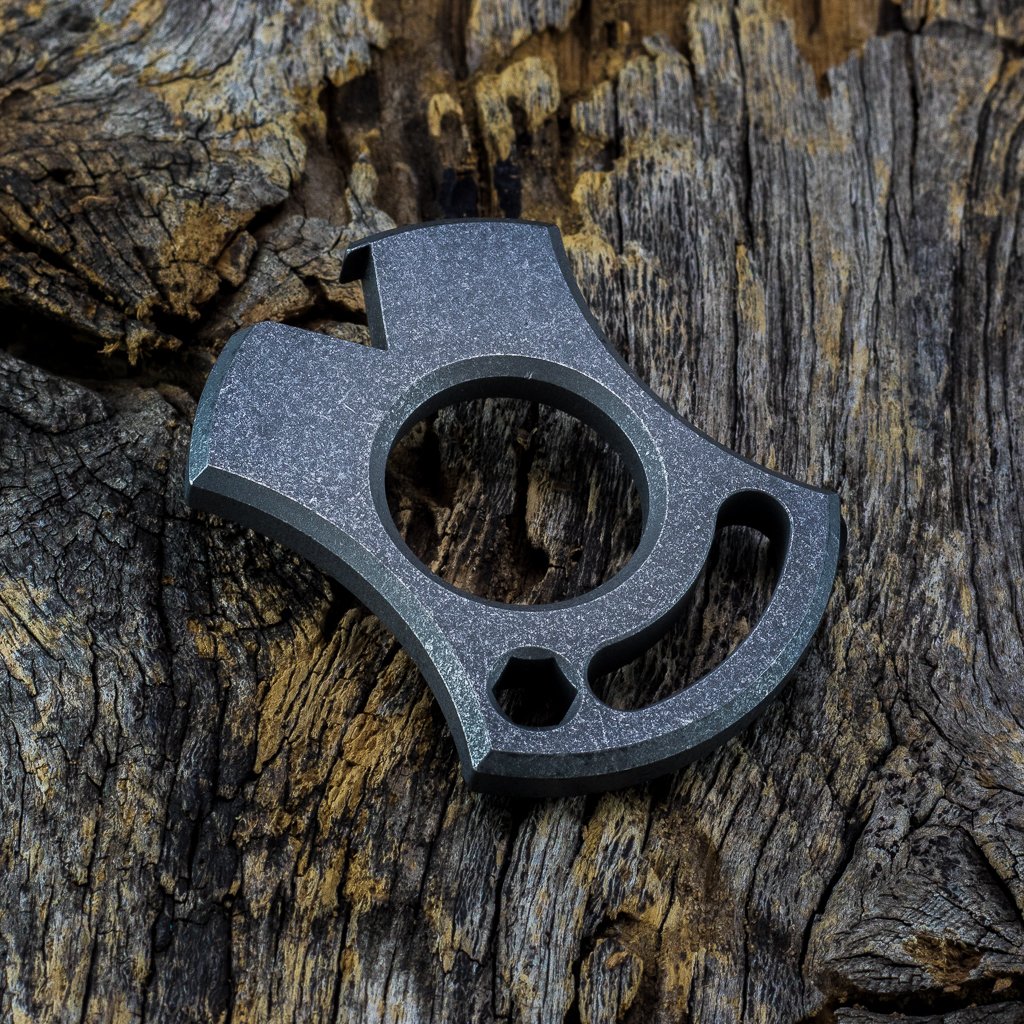 This Slim VonKnuck comes with my Battle Finish.
Slim is VonKnuck's little brother, but he can definitely hold his own.
Identical to it's big brother except that is it only a 1/4" thick instead of 1/2".
It is still a Beast at popping bottles and with a 1/4" hex bit holder and a slot for keys or anything you need to keep attached, you are ready for work and play (more play).
We start off with grade 5 titanium. Instead of cutting with a water-jet we we use EDM. This leaves a much cleaner and precise cut. We then proceed to chamfer all of the edges and then apply the different finishes.
This pocket tool is designed as a novelty bottle opener, key holder and a light duty hand tool.
***THE CUSTOMER ASSUMES ALL RISK FOR ANY MISUSE OF THIS PRODUCT.***
Grumpy's EDC will not be held accountable for any negligent use of our product.

FREE SHIPPING IN THE USA, ON ALL ORDERS OVER $40. JUST ADD THE CODE: USA AT CHECKOUT.
Specifications:
Material: Grade 5 (6v-4Al) Titanium.
Dimensions:
Height --------- 2.20"
Width ---------- 1.75"
Thickness ----- .25"