$

39.99
Mini DEADFISH Battle Finish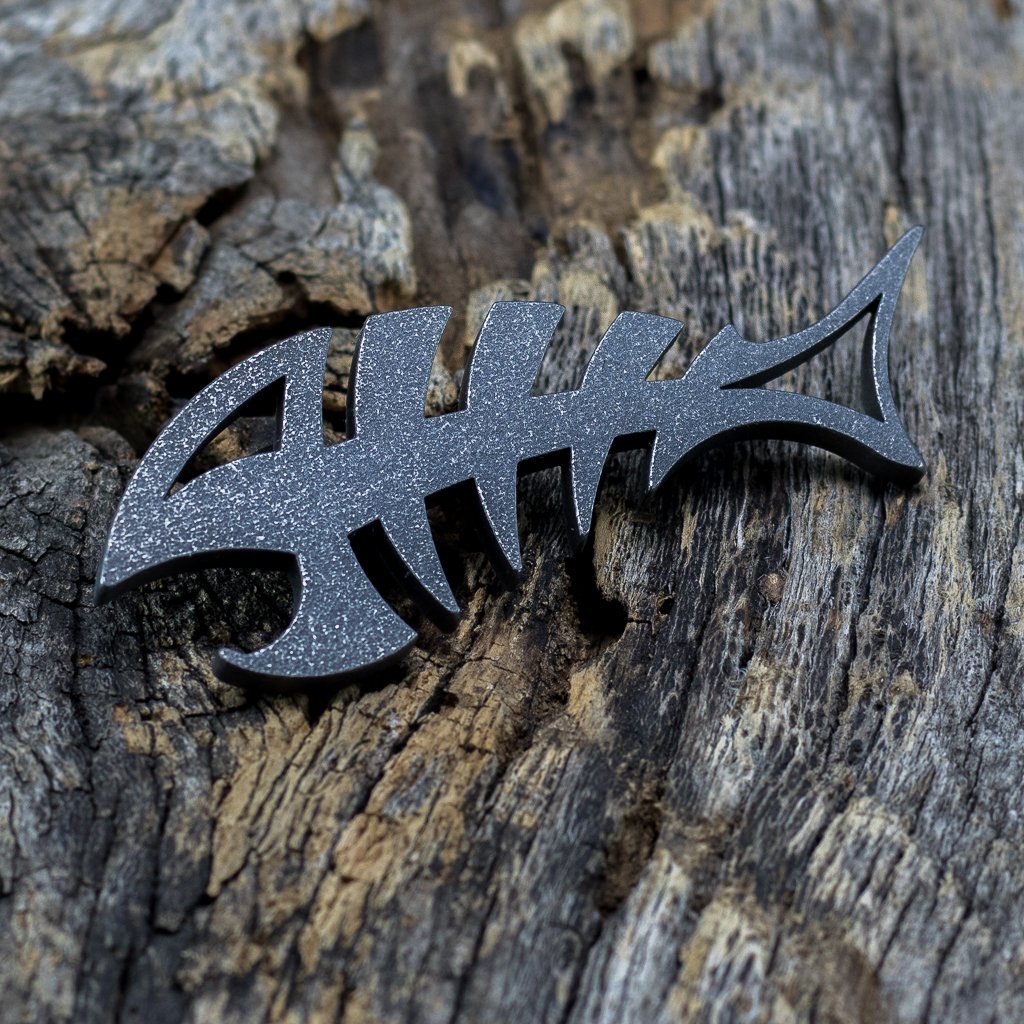 This Mini DEADFISH comes with my Battle Finish.
Our Badass looking Bottle Opener shrunken down to fit on your keychain.
It can't pop bottles as good as it's big brother but it will open them up for you. The great thing is that even if you forget your DEADFISH at home, you will always have the Mini with you.
We start off with grade 5 titanium. Instead of cutting with a water-jet we we use EDM. This leaves a much cleaner and precise cut. We then proceed to apply the different finishes to make it look just like you want.
This pocket tool is designed as a novelty bottle opener and key holder.
***THE CUSTOMER ASSUMES ALL RISK FOR ANY MISUSE OF THIS PRODUCT.***
Grumpy's EDC will not be held accountable for any negligent use of our product.
FREE SHIPPING IN THE USA, ON ALL ORDERS OVER $40. JUST ADD THE CODE: USA AT CHECKOUT.
Specifications:
Grade 5 (6v-4Al) Titanium.
Dimensions:
Length ------- 2.3"
Height -------- .85"
Thickness ---- .12"