$

68.00
Kong Bead Light Blue #2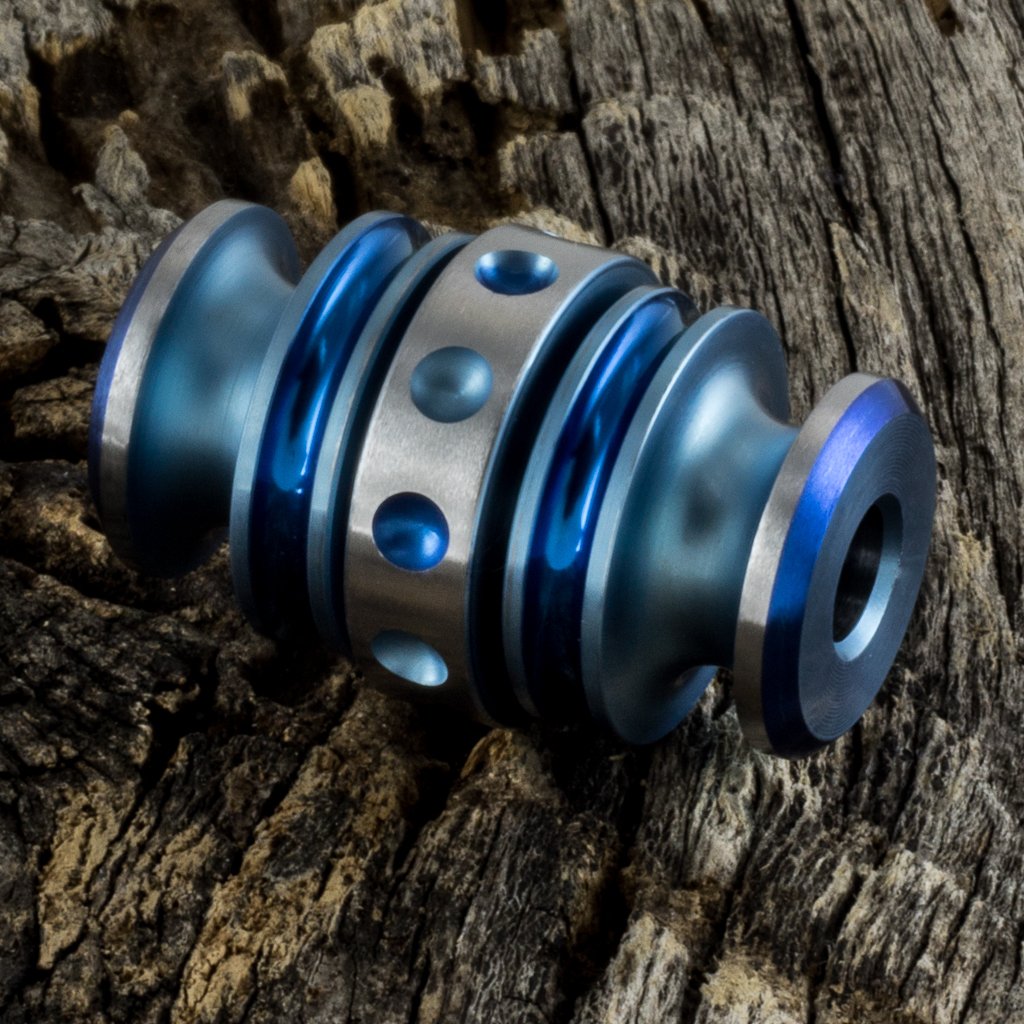 This is Kong, from our Monster Bead Series.
If you are into large beads this is your grail bead. Pictures do not do it justice, you have to actually hold one in your hands to take in it's awesomeness.
Kong is an XXL size bead who's design was inspired by combining the looks of three of our Modular beads, #M510, #M520 and #530. Even though this is a huge bead it carries smaller than it actually is because of the tapered down design.
FREE SHIPPING IN THE USA, ON ALL ORDERS OVER $40. JUST ADD THE CODE: USA AT CHECKOUT.
This bead will work great attached to your knife lanyard. It can also be attached to your keychain, backpack, flashlight, zipper pulls or anything else you can imagine.
Follow us on Instagram @grumpysedc to see some awesome combinations.
We manufacture all of our beads from Grade 5 (6v-4Al) Titanium.
Dimensions:
Height ------ 1.39" (35.3mm)
Width ------ .897" (22.8mm)
Hole Dia.--- .250" (6.35mm)