$

145.00
Custom anodized DEADFISH #3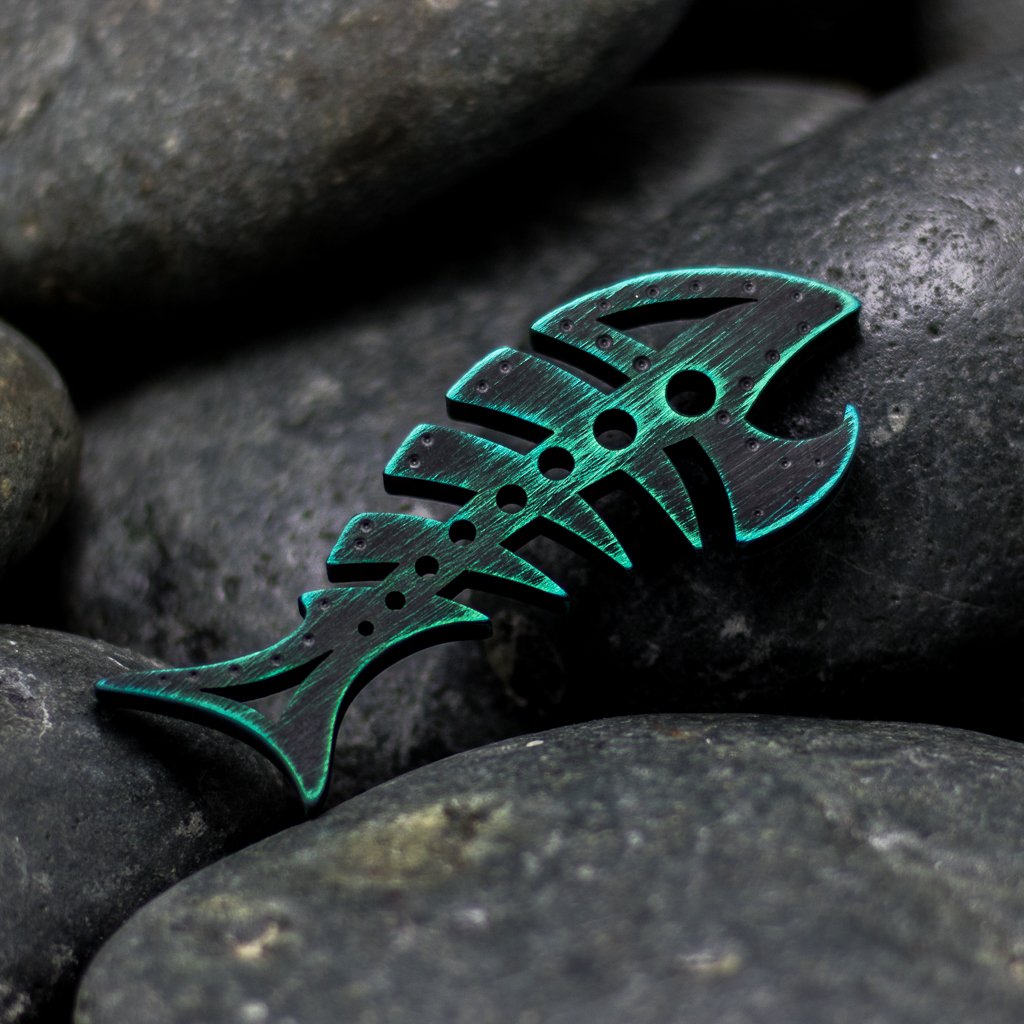 This is a Custom drilled and anodized DEADFISH. This one is finished in Black and Green.
These are all hand customized by me and no matter how much I try to get them all perfectly the same, some differences may occur.
DEADFISH is an awesome looking Bottle Opener and EDC Multi-Tool.
It can pop bottles, be used as a pry bar, replace a flat screwdriver in a pinch and bring you good luck with the ladies.
We start off with grade 5 titanium. Instead of cutting with a water-jet we we use EDM. This leaves a much cleaner and precise cut. We then proceed to apply the different finishes to make it look just like you want.
This pocket tool is designed as a novelty bottle opener, key holder and a light duty hand tool.
***THE CUSTOMER ASSUMES ALL RISK FOR ANY MISUSE OF THIS PRODUCT.***
Grumpy's EDC will not be held accountable for any negligent use of our product.
FREE SHIPPING IN THE USA, ON ALL ORDERS OVER $40. JUST ADD THE CODE: USA AT CHECKOUT.
Specifications:
Grade 5 (6v-4Al) Titanium.
Dimensions:
Length ------- 3.45"
Height -------- 1.3"
Thickness ---- .25"