$

69.00
BrewBud Battle Finished and Anodized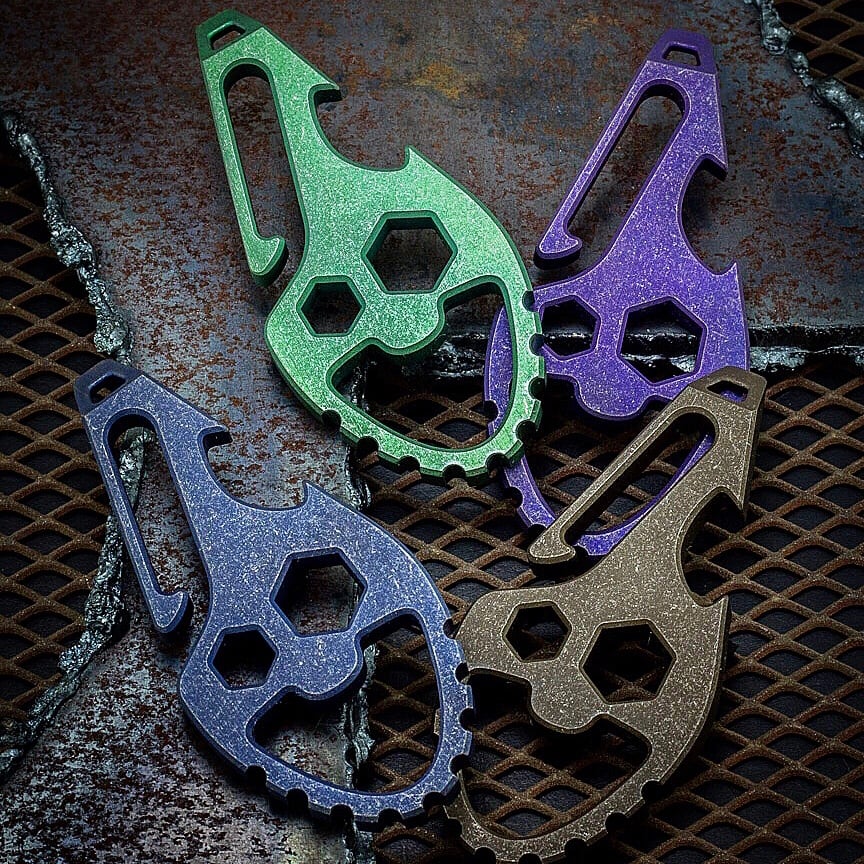 This is BrewBud, the best key chain, bottle opener, pry bar and drinking buddy around!
These BrewBuds are anodized in a satin Green, Purple, Blue or Bronze and then receive my Battle finish. You can pick which color you want from the menu.
We start off with grade 5 titanium. Instead of cutting with a water-jet we we use EDM. This leaves a much cleaner and precise cut. We then proceed to chamfer all of the edges and apply the different finishes to make it look just like you want.
Specifications:
Grade 5 Titanium.
Dimensions:
Length ------- 3"
Width -------- 1.4"
Thickness ---- .25"